Home Extensions
Offering our extensions services in areas including Maidenhead, Windsor, Ascot and Lincolnshire.
With property prices skyrocketing, many people are now opting to extend their current homes rather than moving to a more spacious home. For those with growing families who require more space but need to keep their costs down, getting an extension is usually the best option to keep up with their needs without having to break the bank whilst adding greater value to the property.
Here at Substructure Developments Ltd, we are happy to help you with any extension projects you may have. Call us on 01753 585 319, 07834 617 743 or 01507 838017 (Lincolnshire office number) and we will be happy to help.
Types of Extensions
Extensions come in so many different shapes and sizes depending on your needs and are typically designed completely unique to you, to perfectly fit your property and needs. Whether your home has a large front and back garden providing plenty of room to extend or you live in a house with limited space for an extension, we can make it work. It is all down to a good architect and good, qualified builders and craftsmen.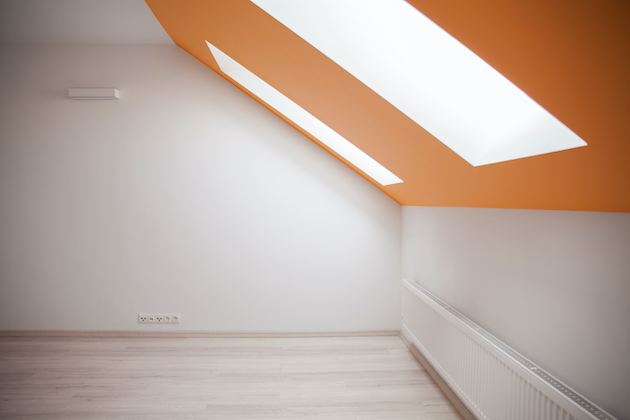 Loft Conversions
Create extra living space in your home by getting your loft converted. Whether you need a new bedroom or an office space, we will be happy to discuss the best option for you. You can find out more about our loft conversion services here.
Conservatories
Conservatories can help add value to your home and help create versatile spaces that can be used for a range of options. We will be happy to guide you through the entire process from start to finish. From helping you design your new conservatory right down to building it, get in touch today by viewing our contact details down below.
Rear Home Extensions
These types of extensions have become increasingly popular. It allows you to create an open plan kitchen with sliding doors, integrating the outdoor with indoor. This is perfect for those wanting to maximise their living space. Browse through our Cookham project to view our rear home extension service.
For a detailed guide on how you can start planning an extension throughout Maidenhead, Ascot and Windsor, read our blog here.
READ MORE:
- What causes an extension to get delayed?

- How to make your Extension Eco-Friendly?

- What Are Rear Home Extensions?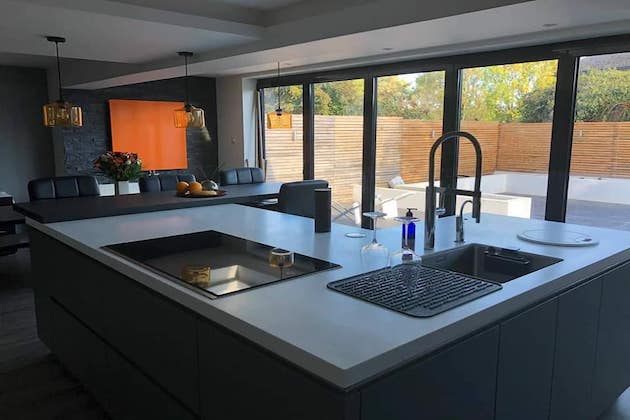 Signs that you need to add an extension
Adding an extension to your home will help you get the space you need. Here are a few signs which will help you consider this option.
Not enough space
You may find yourself not having enough space for things, an extension gives you the ability to create storage spaces so everything in your home can have a place to go.
Create a work-life balance
The majority of us are now working from home and having your own space and office to work from allows a better work-life balance. An extension will help create a dedicated workspace for you.
Older home
An extension helps to modernise your home, especially if you have moved into an older home.
Want to add value
If you are looking to sell your home in the future, adding a new bedroom or bathroom is a great way to ensure that you will increase the value of your property.
(More: Things you should know before your home extension)
Discuss your options with us or get a free quote by messaging us by clicking the link below.
Benefits of an Extension:
There are plenty of benefits that come along with getting your home extended, these include:
It is tailored to suit your needs
Helps increase property value
An excellent alternative to moving houses
Increases living space, especially if you are thinking of growing your family
These are just a few that we have mentioned. If you would like to know more, then simply read our blog on the benefits of building an extension in your home here.
(More: What can I use a home extension for?)
Why Choose Us?
Here at Substructure Developments Ltd, we work to ensure all building regulations are met and approved by the Building Control Services where certification is produced after final inspection and forwarded directly to you from the BCS.
We ensure that all projects are completed on time and to the highest standards. We also ensure that you are kept up to date throughout the project and meet your requirements.
Our services are highly appreciated by our customers throughout Maidenhead, Windsor and Ascot, do not just take our word for you, you can read through the reviews they have left behind by visiting our reviews page.
You can also view our recent projects by heading over to our gallery page.

Contact us for Extension Services
For bespoke extension services throughout Maidenhead, Windsor and Ascot, look no further than Substructure Developments Ltd. Getting in touch is simple and you can do so by either giving us a call on numbers 01753 585 319, 07834 617 743 or 01507 838017 (Lincolnshire office number).
You can also get in touch by sending us an email or you can use the contact form over on our contact page to send us a message.