Getting an extension is one of the best ways to add value and space to your property. Whatever it is you are lacking, your extension can easily make up for it! Keep reading to find out how you can benefit from extending your home or give our builders across Maidenhead, Windsor and Ascot a call on 01753 585 319 or 07834 617 743 or 01507 838 017 and we'll be happy to help.

What are the benefits of extending your home?
Getting an extension means you don't have the stress of selling your property
Extending your property means you don't have to deal with the stress of putting it on the market and waiting for it to sell. Anyone who has sold a property before understands how unpredictable the market can be, no matter what type of property you have. Simply going for an extension can be just as worthwhile and so much less stressful!
You get to stay in the area you love
If you like where your current property is situated, you don't need to worry about finding another area that will be just as suitable. Instead, you get to stay in the property you like and in the area you want to be in! This is especially useful if it is your workplace or if you have schools nearby. This also means you don't need to pack up and settle in somewhere new, which is always a good thing when it comes to removing stress!
Various room choices
An extension gives you plenty of options of what you would like to do with the new space, you can create the following:
- Living room
- Dining room
- Bathroom
- Office
- Walk-in wardrobes
Increases the value of your home
If you are looking to increase the value of your property, then getting your home extended is a good way to do it. For example, adding an extra bedroom could increase the value by more than 10% and a new bathroom increase by roughly 5%. Extending your home is a great investment, especially if you are looking to move in the future.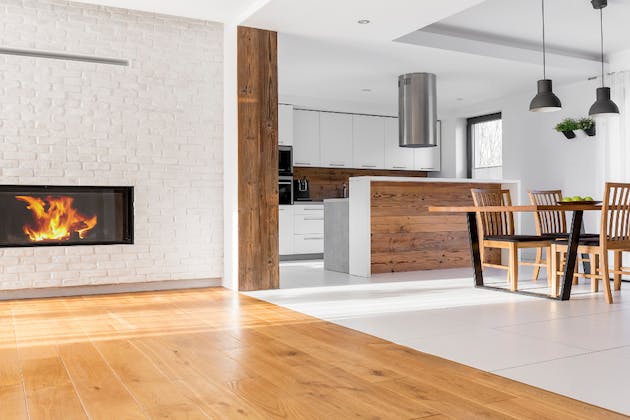 Easier than moving homes
Having an addition built onto your home is far less difficult and a cheaper alternative when compared to moving homes. This includes everything from having an expert to help source the materials and build your new extensions whereas moving homes is all down to you to carefully assess the house and ensure you are getting the best offer.

The extension is tailored to your needs
When you get an extension, it will be designed to suit you and your needs, specifically. This is something you do not get with moving to a new property, as there will still be things you dislike about it. Instead, you can design the extension to be as big as you require it to be, and you can design the look and feel of it for yourself. It can be used for whatever you need, for example, a gym, an office, a bedroom, a playroom or an extension of a room you already have.
Need an extension in Berkshire?
Our team offer property extension services across Maidenhead, Windsor, Bray, Holyport, Ascot, Beaconsfield, Marlow, Taplow, Fifield, Stoke Poges, Chalfonts and Cookham. If you are looking for property extension services, please get in touch by calling 01753 585 319 or 07834 617 743 or 01507 838 017.
You can also email us at substructure1@sky.com or you can use the contact form over on our contact page to send us a message. We look forward to hearing from you.