Builders in Windsor
Our professional builders are available across Windsor
From extensions, refurbishment to a full house renovation, our building services have you covered. If you would like to discuss your options with us or would like to get a free quote on any of our services, speak to our team by calling us on 01753 585 319 or 07834 617 743 and we will be happy to help.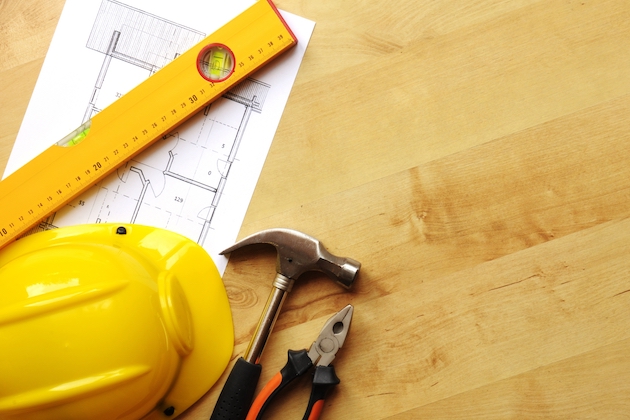 Our Building Services across Windsor

Here at Substructure Developments Ltd, no job is too big or small for us. From small a refurbishment service to a full extension service, our fully trained and experienced builders are on hand to assist you throughout the entire project and make sure all work complies with the building regulations.
Our building services in Windsor include:
Small plumbing services
If you require a plumbing installation or service, Substructure Developments can help. We take on all small scale plumbing services at fantastic rates.

Small electrical services
As a qualified electrical service, Substructure Developments Ltd provides electrical services for smaller jobs or as part of a larger building project. We work safely with electrical work and ensure that installations meet all regulations and safety standards.

Paving
If you require a paving service for your Windsor home, we provide one that delivers perfect finishes to your outdoor areas. We are experts when it comes to paving and can also source high-quality materials that stand the test of time.

Patio work
As outdoor refurbishment experts, we are able to transform your old patio area or design and install a new one. We work closely with our clients to achieve their ideal front or back garden area. Patios are great places to socialise and provide a comfortable area, perfect for outdoor furniture, gazebos and a safe area for a barbeque or outdoor heater. For more information on our outdoor and garden services in Windsor, please take a look at our Exterior Refurbishments page.

Extensions
Our professional home extension service in Windsor provides a professional service from start to finished. We take on projects from the initial idea and take it through to the finished home extension. Our focus is on understanding our client's vision for their home extension project and delivering our customer's vision. Home extensions are fantastic ways to increase the value of your home and create more space for the things that matter. For more information, take a look at our dedicated home extension page.

Refurbishments
As refurbishment experts, Substructure Developments Ltd are able to transform your Windsor home. Whether you are looking for a full home refurbishment or want to refresh a room in your home, our service is designed to deliver outstanding finished results. If you would like more information on our home refurbishment service in Windsor, take a look at our Refurbishments page.
Professional builders in Windsor
You will be glad to know that we use good quality materials and complete all projects on time so you do not face any further inconvenience. Our builders will also ensure that you are kept updated throughout the entire project and ensure your requirements are met. Our customers throughout Windsor have rated our services very highly and you can read through the reviews they have left behind by visiting the reviews page.
Our building contractors in Windsor will be happy to work closely with designers and architects to ensure that your vision comes to life for your home. We have carried out a lot of building services across Windsor and the surrounding areas, you can browse through our work by visiting our gallery page.
With a team of specialised builders and tradespeople, we are able to complete and wide range of building work in Windsor in-house, reducing the need to hire third-party tradespeople. We're proud to provide our professional building service to our local area in Windsor. If you would like to book one of our services, please get in touch using the contact details below.
Book a Building Service Today
For professional building services across Windsor, look no further than Substructure Developments Ltd! Our qualified builders can be contacted on 01753 585 319 or 07834 617 743.
You can also get in touch by sending us a messing using the contact form on our website or send us an email at info@substructure-developments.co.uk and we will get back to you as soon as we can.
We hope you choose Substructure Developments Ltd for any building services that you may require across Windsor and the surrounding areas.