Loft Conversions
Offering our loft conversions services in areas including Maidenhead, Windsor, Ascot and Lincolnshire.
We have the experience and the craftsmanship to create a perfect loft conversion for your home, regardless of your home's size or shape and can provide a complete design and build service. All you need to do is tell us how you will be using your new space (ie office, bedrooms, bathrooms etc) and we can work together to ensure that the project delivers everything that you envisaged.
We're always excited to hear about our customer's ideas for their new loft conversion. If you are looking for loft conversion carried out by your local expert building contractors contact Substructure Developers Ltd for a free indication. You can give us a call on 01753 585 319 or 07834 617 743 or click the button below for our contact page.

Should you already have an architect or design professional, we are happy to work alongside them to bring the designs you already have, to life.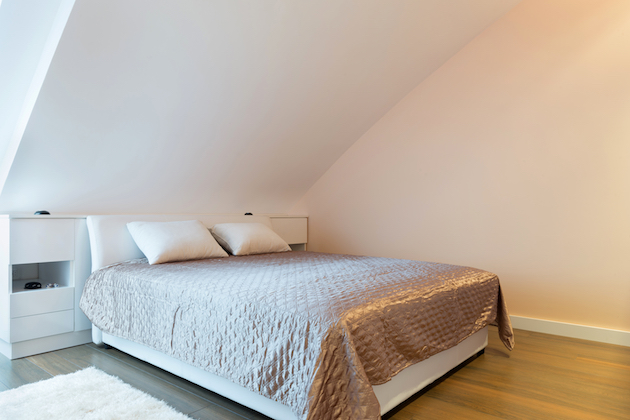 Subsctructure Developers Ltd's loft conversion service

A loft conversion is a great way of creating extra living space in your home, enabling you to benefit from a larger property, without the hassle or expense of moving home and is one of the most cost-effective ways to add additional space to a property.

With the rise in property prices and a growing population, loft conversions are becoming a cost-effective way for those who have found a home in a perfect location (close to schools and other amenities) but are lacking in space. A loft conversion can typically add 2 additional rooms to a property, taking that 3 bedroom to a 4 bedroom property, with an additional bathroom and storage space.

Always bear in mind that we offer a free indication service, without obligation and a quote may be arranged to take full measurement of your job for a small fee, project dependant, which will be removed from the final price of any work completed.

Substructure Developments Ltd will always provide crystal clear insight into cost allowing you to make the best choice for your home. For more information about our services, please get in touch – our team would be delighted to answer any queries you may have.
Loft conversion ideas

The possibilities for what you use your newly created space are endless. Loft conversions cover the footprint of the home and due to this create a large amount of usable space for you to take advantage of. Below are some fantastic ideas for your loft conversion:

Extra Bedroom

Increase the value and available space in your home by using your loft conversion as an additional bedroom. We can provide proper insulation and access so that your new bedroom can count as an extra room on the housing market. An additional bedroom is a great investment in your home and can help increase the value at which you can sell your home.

Studio flat

A self contained studio flat has can be created in your loft - meaning the potential to rent out this area to make an additional income. A studio flat in your loft is a great investment in your home and one that could give you a stable monthly income.

Cinema/ games room

The extra space in your home can be used as an area for the family - a cinema and games room is a brilliant way to do just that. It also helps keep gadgets and consoles out of the living room area. Cinema and games rooms are also great for entertaining guests and having some space to escape.

Bathroom/spa room

In some homes, bathroom space is a big problem. A loft conversion provides flexibility to create your dream bathroom where space is not an issue - whether you are looking for a free-standing bath or luxury wetroom, we can help you achieve your dream bathroom in your newly converted loft.

At Substructure Developers Ltd, we work closely with our clients ensuring that your finished loft conversion is just as you envisioned. We make sure to keep what you will be using your newly created loft for at the forefront of our mind throughout the design, build and finishing touches process.

Find out more about the different types of loft conversions that Subsctructure Developers Ltd offer by clicking the button below.

Get in touch for a loft conversion in Maidenhead, Windsor, Ascot or Lincolnshire

For a free indication and expert loft conversion services, contact Substructure Developers Ltd on 01753 585 319 or 07834 617 743. Alternatively, you can send your enquiry through our contact form or via our email address at info@substructure-developments.co.uk.