It's no secret that there's a housing shortage in the UK, particularly in high-demand city regions. However, with a lack of new homes being built and the high cost of stamp duty pushing many to stay put, finding space for an expanding family can be difficult. It's no surprise that loft conversions have witnessed a significant increase in recent years. Improving rather than moving is the new mantra, and converting the dead space in your loft is the ideal option for many homeowners.
If you're thinking about a loft conversion, you've probably heard the term "dormer." However, what exactly is a dormer loft conversion? And, maybe, more importantly, is it appropriate for your home? We asked our builders to reveal everything...

Our builders cover Maidenhead, Windsor, Ascot & Lincolnshire if you need a loft conversion to get in touch on 01753 585 319 or 07834 617 743, 01507 838017 (Lincolnshire office number)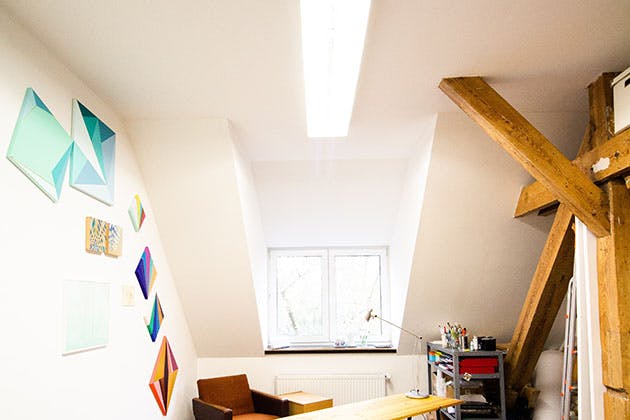 What exactly is a dormer loft conversion?
Dormer loft conversions are created by adding a box-shaped structure to a pitched roof, generating walls that sit at a 90-degree angle to the floor. This helps to increase not just your headspace but also your floorspace.

Types of dormer loft conversion

There are a variety of styles to choose from when adding a dormer to your home. As an example...

Flat roof dormer: As the name implies, this is a horizontally positioned dormer with a flat roof.
Shed dormer: a flat roof with a downward slope.
Dog-house dormer: a dormer with a roof that has two pitched sides, similar to a traditional dog house.
L-shaped dormer: As mentioned previously, this dormer is made up of two pieces that make an L shape.
Hipped roof dormer: similar to a dog-house dormer, but it has three sides rather than two.

Is your house appropriate?
A dormer can be added to any property with a pitched roof and loft space. Flat roofs can also be used to make a loft extension, although this is not considered a dormer and is a topic for another day.
Dormers are ideal for lofts that are just a tad too small since they provide new headspace.

Planning Permission & Building Regulations
One of the most significant advantages of adding a dormer is that it falls within your permitted development rights. These rights allow you to extend your property without the requirement for planning permission, as long as your proposed addition adheres to a rigorous set of guidelines.

If your project is within the scope of permitted development, you must apply for a Lawful Development Certificate. This not only assures that you will not encounter any legal concerns in the future, but it also demonstrates to potential purchasers that they are getting high-quality designs.

While planning permission may be waived, building regulations cannot. They're an essential component of any loft conversion, and you'll need to invest both time and money to ensure you secure building control approval before beginning construction.
Building regulations will necessitate the services of multiple professions, including an architect, structural engineer, and surveyor. You'll need these experts to certify that your future space is safe for human occupancy.

If you need a loft conversion in Maidenhead, Windsor, Ascot, or Lincolnshire, please contact us
For a free quote and skilled loft conversion services, contact Substructure Development Ltd at 01753 585 319, 07834 617 743, or 01507 838017. (Lincolnshire office number). You can also contact us using our contact form or by email at substructure1@sky.com.