Loft Conversion Specialists in Ascot
Loft Conversion Services across Ascot and the surrounding areas
Looking to convert your loft into an extra bedroom or to the office you have always wanted? No matter what the reason, we are on hand to guide you through the entire project, from start to finish. We also offer free quotes to all of our customers across Ascot and the surrounding areas, call us on 01753 585 319 or 07834 617 743 to find out more.


Loft Conversion Services
Loft conversions have become increasingly popular and are known to be the most cost-effective way to create extra space in your home, especially when compared to moving homes. There are a lot of benefits that come along with it too, these benefits include:
- You do not need to move homes to get the extra space you are looking for
- Adds value to your home
- Comes in a range of options to suit your needs
- Increases storage space
- Planning permission is rarely required unless it completely changes the look of your home
(More: Advantages of Loft Conversions)

When do I need to get planning permission?
You will need to get a builder to check the following to help you decide whether you will need to get planning permission or not. You do not need to get planning permission if...
- If the conversion does not go higher than the highest part of the roof
- There are no balconies or raised platforms
- The materials you are using are similar in appearance to the existing house
- The side facing windows need to be 1.7m or more above the floor
If you are unsure whether you need planning permission for your loft conversion, speak to a member of our team today!
Why Choose Substructure Developments Ltd

Here at Substructure Developments Ltd, we ensure all projects are completed to the highest standards and meet your requirements. Our builders will guide you through the entire process from start to finish, so you can be assured that you will not be left alone throughout the project.
Our bespoke loft extension services include planning and designing, project management, supplying quality materials to construction. We work closely with you so you can get a loft that meets your needs and requirements. So whether you have a new build home or an older style property, we are confident that we can help you with our building services!
We have completed many projects throughout Ascot, you can browse throughout work by heading over to our gallery page. Also, read through our customer reviews by visiting our reviews page.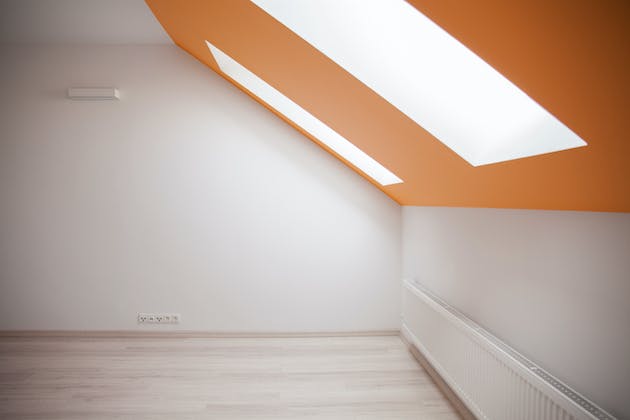 Types of Loft Conversions
Our builders are highly experienced in building a range of loft styles to suit all sized and shaped homes. There are many different types of loft extensions that you can you choose for your home. These include:
- Roof light loft conversions
- Dormer loft conversions
- Hip to gable loft conversions
- L-shaped loft conversions
- Mansard loft conversions
If you are not sure which type of loft conversion to choose for your home, our builders across Ascot are happy to help! If you would like to discuss your options with us or would like to get a free quote on our loft conversion services, simply get in touch with us by viewing our contact details down below.
Book a Loft Extension Service
For more information on our loft extension services, call us on 01753 585 319 or 07834 617 743 and our friendly and reliable builders will be happy to help. Our professional and qualified builders are available throughout Ascot and the surrounding areas and you can also get in touch with us by using our contact form or email us at substructure1@sky.com and send us a quick message and we will get back to you as soon as we can.
So if you are looking for builders who specialise in loft conversions, look no further than Substructure Developments Ltd! We look forward to hearing from you.