In our blog, we cover everything you need to know about the different types of loft conversions available. From types of loft conversions to costs, we cover it all. If you prefer speaking to our builders across Maidenhead, Windsor or Ascot, get in touch by calling us on 01753 585 319, 07834 617 743, 01507 838 017 (Lincolnshire office number).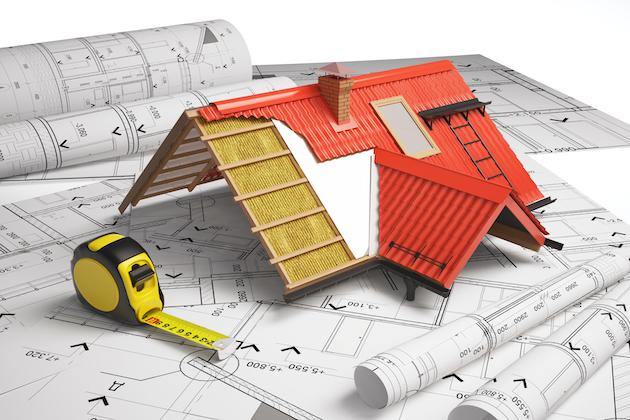 Types of Loft Conversion
So, you've got a loft but have no idea what to do with it. It's difficult to decide if the space should be used as a spare bedroom, a guest suite, an office, or a children's room. However, the beauty of converting your loft is that it may be any of these things. Conversions should be viewed as an investment because they allow you to modify the room to your changing lifestyle over time. With that in mind, consider the various aspects of your space, such as head height, the positioning of the staircase, the type of roof you have, and the type of floor you have. All of this will influence the type of conversion you can do, as well as your budget and planning capabilities.
There are four primary types of loft conversions in the UK, and we'll go over the benefits and drawbacks of each.
Rooflight Loft Conversion
This is considered to be the simplest way to convert your loft. It involves using your existing loft space and adding windows, a floor and a staircase to make it easy for you to access. This particular type of conversion is perfect to create a smaller bedroom or office space.
This is the most affordable option. This requires no roof modifications other than the installation of windows and the construction of an appropriate floor to make the room habitable. It has the best storage capacity and is likely to be approved in conservation areas. It's worth mentioning that it doesn't add any extra space, and the middle of the room must be 2.25 metres tall. If the windows are in the front, planning clearance may be required.

Dormer Loft Conversion
Dormer loft conversions have become increasingly popular over the last couple of years. Not only does it increase floor space but also adds height, giving your plenty of options to choose from when it comes to placing stairs.
Extra headroom, height, and floor space are all advantages, as are straight walls and flat ceilings. Of course, one of the most significant advantages is the cost, as they are one of the more affordable solutions and are also more likely to fall under approved development. The only major drawback is that they aren't really attractive, but if you're looking for functionality, this could be an excellent option.

Hip-to-Gable Loft Conversion
This type of conversion extends your home by changing the sloping roof with a vertical wall. This creates space for standard window openings as well as gives you the height you are looking for. This is usually combined with a dormer conversion to maximise space.
The most significant advantage is that it is aesthetically pleasing and gives more room because it merges in with the main house. The downside is that it is not suitable for mid-terraced residences and is, therefore, more expensive.

Mansard Loft Conversion
A Mansard loft conversion is built behind the property, it consists of a flat roof with a wall sloping at around 72 degrees. If you go for this type of conversion, it is almost similar to adding another floor to your home.
Mansard conversions are a wonderful alternative if you need greater headroom. They also provide more light and blend in nicely with neighbouring structures. However, there are several drawbacks, including a longer timeline, planning permission, and a heavier budget.

Want to discuss your options?
All conversions have advantages and disadvantages, so think about what would best suit you and your lifestyle to make the most of the extra space.

If you would like to speak to our professional team about your loft conversion options, call us on 01753 585 319, 07834 617 743, 01507 838 017 or message using our contact form and we get back to you as soon as we can.