A loft conversion is a transformation of your loft space into something different. With different types of loft conversions available, you can create loft conversions based on your needs, uses and requirements, in your home.
Here at Substructure Developments Ltd, we've put together a guide to the most popular types of loft conversions and why they could be a great option for you!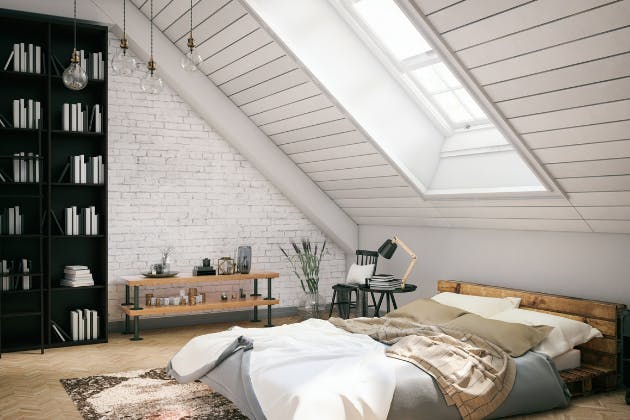 Popular Loft Extensions
Sky Light Conversions
Adding skylights to loft space is one of the cheapest options when you are looking to transform your loft. The reason for this is that it does not require many adjustments when compared to other types of conversion. To be able to add a skylight, you must first ensure that the space you have is large and that you have enough headroom.
However, if you are looking to add an ensuite, this might not be a great option as it will not leave the room after adding a proper floor, staircase and windows.

Dormer Conversions
Dormer conversions are unique because they great at increasing the amount of space in your loft by extending the floor area as well as the headroom. Dormer conversions can be utilised in a variety of ways, including adding French doors that open up to the balcony.

(More: What are Dormer Loft Conversions?)
Hip to Gable Conversions
A hip to gable loft conversion is possible if your home has a free-sloping roof. This type of loft conversion takes your house's sloping roof and extend it out and up, creating a gable sidewall. To maximise the use of a type of conversion, it can be great paired with a flat dormer to maximise the overall space. This conversion is ideal for detached, semi-detached, and bungalow homes and can be used for any purpose. They help to increase the value of your home and you need to make sure to require planning permissions you may need.

(More: Everything you need to know about hip to gable extensions)
Speak to a professional builder
With many options available to loft conversion into something you need, we can help you choose the best option for you and your family. We offer loft conversion services across Maidenhead, Windsor and Ascot, call us on 01753 585 319, 07834 617 743 or 01507 838017.