At Substructure Developments Ltd our builders specialise in creating stunning loft conversions for properties across Maidenhead, Windsor, Ascot but what's the best way to use this new found space? We've written this blog to give you some ideas and hopefully give you some inspiration that you can use with your new loft conversion.
Our builders cover Maidenhead, Windsor, Ascot & Lincolnshire if you need a loft conversion to get in touch on 01753 585 319 or 07834 617 743, 01507 838017 (Lincolnshire office number)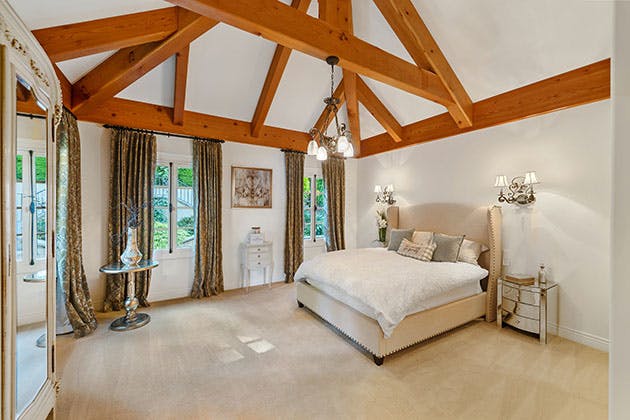 5 ways you can use your loft conversion
1) Bedroom
Although it is a fairly obvious choice, there are numerous variations possible with a loft conversion. Not many people would go to the trouble of getting a loft conversion to add a 'spare room'.
If your loft is large enough, it might be converted into a luxurious master bedroom with an en-suite, Juliet or window balcony.
Even if they have to climb lots of stairs, having a room on the top floor is obviously the coolest place to have a bedroom for children!

2)Home Office
There isn't much to say about that virus that hasn't already been spoken about, but it is obvious that it has revolutionised the way millions of people around the world do their work.
It's also true that some people dislike working from home, and it's easy to see why when they share the kitchen table with their partner, who is also using it as an office. However, working from home is highly convenient for many people, and having a dedicated room in the house to do so is vital.

3) Games Room

Let's be honest: who wouldn't want a gaming room in their loft? Many kids' (and Dads'!) dreams come true with this type of loft conversion.
A games room is an excellent addition to a family home with children, particularly adolescents because it can provide them with the space and independence they need at that age while keeping them secure and relatively under control. There is only so much trouble they can get into while they are still living under your roof!

4) Creative Studio

A loft conversion is an excellent location for a creative studio, which We define as any place where creative work is done that is not necessarily an office, for activities such as:

Making Music
Recording Sound
Art & Sculpture
Photography
Videography

Perhaps you require a calm environment to record that ideal sound, or perhaps you require space and light to set up your pictures and backdrops.
To provide the greatest working space possible, you can design a loft conversion to meet your creative needs in terms of light, space, and sound insulation.
5) Gym / Health Space
Since the outbreak of Covid-19, home gyms and wellness spaces have grown in popularity, and a loft might be an excellent location for such a room.
A 'Health Space' may appear to be a broad term, but the nature and range of self-improvement practises have evolved over the previous few decades, and getting healthy is no longer limited to lifting weights and running.
A nice loft conversion would be an ideal location for:
Weights
Aerobics
HIIT
Cardio
Yoga
Pilates
Martial Arts
Meditation

People who value the benefits of physical exercise rarely limit themselves to one sort of exercise, and having a dedicated location to do it can enhance the benefits it provides.

Using a loft conversion to create a gym or exercise studio also provides an aspect of solitude and quiet, which is essential for things like yoga and meditation. People who work out at home frequently do not want their family members or neighbours to see them sweating, gasping, and puffing.

Contact us if you need a loft conversion in Maidenhead, Windsor, Ascot, or Lincolnshire
Substructure Development Ltd may be reached at 01753 585 319, 07834 617 743, or 01507 838017 for a free estimate and experienced loft conversion services (Lincolnshire office number). Alternatively, you can contact us using our contact form or via email at substructure1@sky.com.