We take pleasure in delivering unique home extensions that fit our clients' needs and desires while maintaining a high level of customer service at Substructure Developments Ltd. Construction, on the other hand, has recently been in the spotlight because of the environmental impact it produces. Substructure Developments Ltd can produce an environmentally friendly extension for you in a number of ways, ranging from the design of your extension to the materials you use!

Interested in our home extension services in Maidenhead, Windsor, Ascot or Lincolnshire? Call our team of builders on 01753 585 319, 07834 617 743 or 01507 838017 (Lincolnshire office number).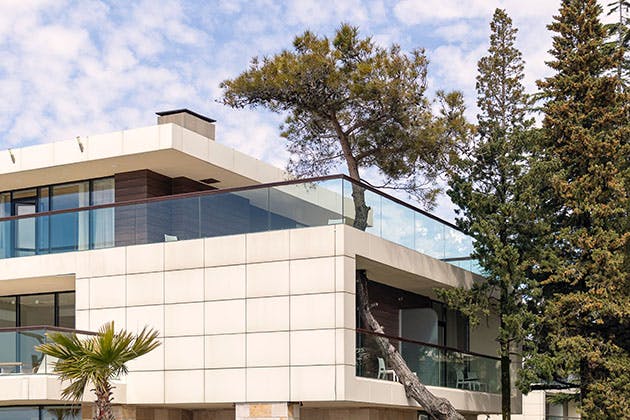 Factors that go into making your home extension eco friendly!
When you decide to have a home extension, you have a lot of decisions to choose from, and you might not even consider how environmentally beneficial your project will be. There are a few ways to make your extension more environmentally friendly, the most important of which is the materials you employ in the building. It's usually a good idea to talk to your surveyor about the eco-options available to you while you're planning and designing your home extension.

A Green Roof
A green roof is one of the most effective solutions to make your addition more ecologically friendly. A green roof is made up of a waterproof membrane on top of which is a layer of vegetation that allows plants to thrive. It can aid in the attraction of natural species, which is beneficial to the local environment, particularly in urban areas. It can also look fantastic, with brightly coloured plants and foliage that make your extension's roof appear to be an extension of your home and garden!

Eco-Cladding
Another crucial component of your home extension is the cladding materials you choose, with certain cladding alternatives being more environmentally friendly than others. Timber cladding is a popular choice for greener homes as it is a completely renewable and sustainable material when replanting programmes are implemented. Timber is believed to be better at insulating than other materials like aluminium and concrete, so you'll have lower energy costs to pay — another win for the environment!

Reclaimed Materials
You might be able to purchase reclaimed bricks for your extension if you talk with your project manager. Old bricks that have been preserved from demolition, cleaned, and utilised in new construction projects are referred to as reclaimed bricks. It's a type of unprocessed recycling that cuts down on the number of new resources that have to be created and used to make new building materials. However, because recycled bricks are more expensive, you'll want to consider whether they'll fit into your home extension budget.

Interested in having an Eco-Extension?
If you're interested in your home extension being as eco friendly as possible contact a member of our team on 01753 585 319, 07834 617 743 or 01507 838017 (Lincolnshire office number) to arrange a free site survey & quote or head over to our service page to get more information on our home extensions. Our builders cover Maidenhead, Windsor, Bray, Holyport, Ascot, Beaconsfield, Marlow, Taplow, Fifield, Stoke Poges, Chalfonts and Cookham.