A house extension may be the best solution to your home's space problem. To get the most out of your project, enter the process prepared with this must-know information.

If you need a home extension or what to know more we cover Maidenhead, Windsor, Ascot, Surrey as well Lincolnshire, including Maltby Le Marsh, Alford, Skegness and all the surrounding areas. Get in touch with us today.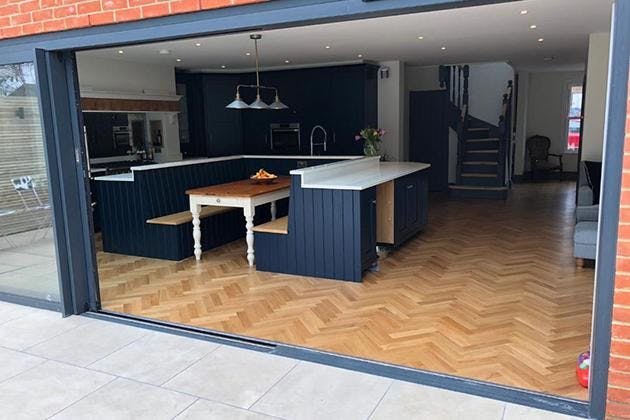 A house extension can be a highly appealing alternative for those who lack space within their home but have plenty of outside space. However, extending your home is likely to be a costly undertaking, so it's critical to get it right the first time and make it work hard for you.
Whether you're planning a single-story extension to make room for a larger kitchen or a two-story extension to make room for new, much-needed office space, there are a few things you should know before starting your house extension project to ensure you get the most out of both the design and construction stages.
From budgeting and hiring trades to project legality and logistics, we've got you covered.
What you should know when it comes to extending your home
Check to see if your house extension adds value.
To make a home extension economically viable, you must ensure that the value-added exceeds the cost of the project. It can be tough to judge, but looking for similar nearby properties and seeing how much they sold can be a good starting point.
Be aware of the ceiling value in your area and be ready to change your ideas if necessary.

Building Regulations and House Extensions
Even if your house extension can be developed under Permitted Development Rights, the construction must be approved by Building Regulations.
The Building Regulations provide minimum standards for structural integrity, fire safety, energy efficiency, damp proofing, ventilation, and other critical features that assure a building's safety are all important considerations.
With the exception of replacement windows, underpinning, and rewiring, most repair work is exempt from Building Regulations. All new building work, including alterations, must comply with the Regulations, with the exception of some new buildings such as sheds, outbuildings, and some conser­vatories.

Typical examples of work that requires approval:
House extensions

Loft Conversions

Internal structural adjustments, such as pulling down a load-bearing internal wall

Installation of baths, showers, WCs which involve new drainage or waste plumbing

Installation of new heating appliances

New flues or chimneys
How big should my house extension be?
Extenders are frequently focused on only thinking about the project in terms of square metres, rather than what that size adds to the house.
When it comes to house extensions, more isn't always better, and there are often ways to create the illusion of additional space without installing a large extension.
This is frequently accomplished through intelligent design, not only of the new space but also of what is already there.

Need a House extension in Maidenhead or Lincolnshire?
Substructure Developments Ltd provides bespoke extension services throughout Lincolnshire, Maidenhead, Windsor, and Ascot. If you require any additional information, please visit our service page.

Contacting us is straightforward, and you can do so by calling us at 01753 585 319, 07834 617 743, or 01507 838017 (Lincolnshire office number).
You can also contact us by sending us an email or by filling out the contact form on our contact page.