The plans you make before a renovation project is a crucial time that can make or break a project. Whether you are planning on a single room or an entire home project it's important to be prepared and learn from other successful projects the right approach to maximise success and minimise stress. Speak to our refurbishment experts across Maidenhead, Windsor and Ascot by calling us on 01753 585 319, 07834 617 743, 01507 838 017 (Lincolnshire office number).
What do I need to know before refurbishing my home?
Get a feel for your home
If you haven't already, a good start to any renovation project is to get a feel for the house or room you're planning on renovating.
There are lots of little things to notice about a living space that can influence your design decisions. it could be as simple as the direction of the sun in the room at different times of the day which can help you decide which wall to remove. Or maybe the beautiful view of the back garden would be better suited for a living area than a dining room.
This still applies if you've been living in your home long term. Step back and consider the best use of the space in your home. From there, you can make a more holistic decision on how to renovate your home.
Think practicality as well as looks!
We all have our personal taste when it comes to the look and design of your home, however, practicality can be more of an exact science. Make sure to read up on the usability, wear and tear and longevity of the materials you use in your home.
Get clever with storage
It's great to plan for plenty of storage in your room or home renovation project avoiding the situation of clutter being on display and achieving a clean look even when the house is being lived in and used. Designing in alcoves and dips or maybe keeping an existing one to use as a place to put some bespoke storage that fits perfectly in your home layout.
Having storage in mind should be a big consideration at the start of a project and can sometimes be overlooked in the excitement of a renovation project.
Have a solid plan in mind
As with a lot of projects, plans tend to adapt and change as new ideas arise and factors change. Even so, it's still good to have an initial plan based on what you want your outcomes to be. There's a lot to plan when it comes to home renovations. If you are making bigger changes to your home a consideration might be for example: where will shoes and coats go? Make sure you leave a convenient and easily accessible place for these as much as it's tempting to use the space elsewhere, it can bring a lot to the ease and practicality of getting through the door.
Getting a development company that liaises with a designer is highly recommended, as they will be able to guide you through and make the best recommendations for your individual situation.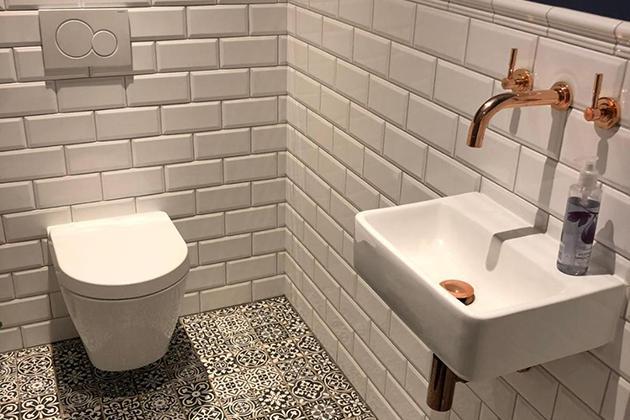 Choosing the right development company

It's important to choose a development company with accreditations, reputation, great service and extensive experience.
Substructure Developments holds all of these and offer our services to those who want to refurbish a single room or renovate their entire home. So whether you are based in Maidenhead, Windsor or Ascot, we have you covered!
We work from your specifications and work with designers and architectures to bring your dream home into a reality. Along with our experience and accreditations, we also offer an indication before a full written quote. Contact us today by visiting our contact form or find more information on the range of services we offer to help you with your renovation project, available on our services page.