When it comes to adding space to your home, there are two main ways to do it: you can go for a home extension or a loft conversion. Both have pros and cons but are also very similar- so it isn't always easy to decide on which is right for you. To help you out, we have created a handy guide for you to follow.
If you're interested in either our home extension or loft conversion services then contact our team today via our contact form or use the phone numbers at the bottom of this page.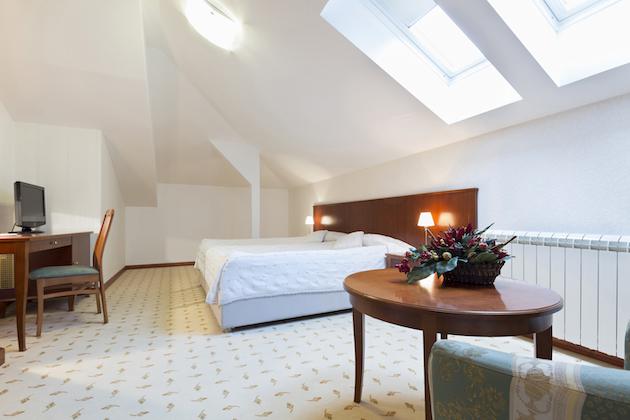 Home Conversions
Conversions involve you turning space you already have into a usable room, for example, your loft or garage.
Pros
Usually, a conversion will not require planning permission, as the structure already exists. This means you can get started much quicker and you have one less thing to worry about. It is required in some cases, so always double-check.
The whole process of getting a conversion is shorter than an extension, so you get your new room much sooner, limiting the disruption and stress.
Conversions are usually a cheaper option when compared to an extension.
A conversion doesn't take up any land surrounding your home, so you don't need to sacrifice any garden space or purchase any land.
Cons
You are limited to the space you already have, so the design cannot be as free as with an extension. As well as this, you have to consider any sloping rooves that may get in your way.
If you convert your loft, you have to consider that the lack of natural daylight may be restricting.
Home Extension
A home extension adds to your home, creating new space.
Pros
As you are designing the space from scratch, you get more freedom with the design and layout. You can make it as big as you like and you have full freedom to create exactly what you require.
Your extension can be multi-storey if required, adding space onto both floors of your home. This can make a huge difference and can change the whole feel of your home.
Cons
It is likely you will require planning permission, which can be hard work to obtain.
Need a conversion or extension in Slough?
Our team offer conversions and extensions across Slough, Maidenhead, Windsor, Bray, Holy port, Ascot, Beaconsfield Marlow, Temple, Ealing, Stoke Poges, Chalfonts and Cookham. Is your home best suited to a conversion or an extension? If you still aren't sure, our team are happy to help.
To get in touch, give us a call on 01753 585 319, 07834 617 743, 01507 838 017 (Lincolnshire office number) or email us at substructure1@sky.com. You can also use the contact form over on our contact page to send us a message. We hope to hear from you soon!