If you want to update the look of your home, you may be considering getting it refurbished or renovated. But what is the difference between the two? We have created a guide explaining each option and helping you to decide which is best for you. To help you out, read this blog post or call our builders on 01753 585 319, 07834 617 743 or 01507 838 017!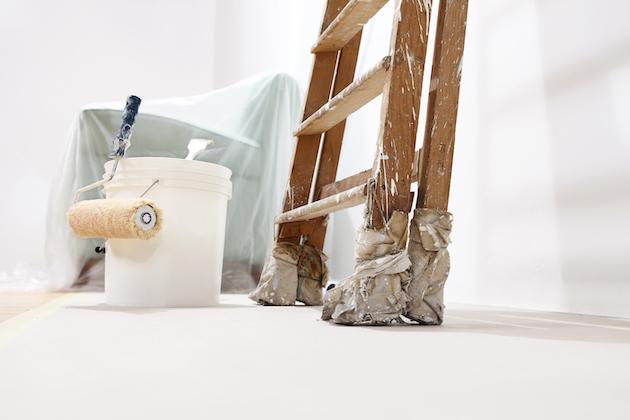 Renovations vs Refurbishments
Renovations
A renovation includes converting something that already exists, for example making a change to the structure or adding an extension. They mainly aim to improve what already exists by adding to it. A renovation is usually longer and more expensive than a refurbishment, as it can include more complex steps.
You may also quickly repair and improve any damaged portions of a building property with a renovation. It's especially useful if you're planning to alter a property's structure to comply with new building regulations.

Types of renovations include:
- Adding a new wall or removing an existing one
- Getting an extension
- Loft conversion
- Raising a ceiling
Our fully trained and qualified builders are here to help with any renovation services that you may require, this includes extensions and loft conversions. If you would like to know more, please get in touch with our team by viewing our contact details down below.
Refurbishments
A refurbishment involves fixing something or redecorating. It is usually based on appearance and aims to improve the way the property looks. As a result, it is much more limiting than a renovation and requires the structure of your property to be secure before you begin.
It's also worth noting that, due to the nature of the adjustments to be made, house refurbishments are less expensive than renovation projects. Here a Substructure Developments Ltd, we recommend speaking to various companies to ensure you get the best price.

A few examples of refurbishments include:
- Re-painting the interior or exterior of a property
- Plastering the walls
- Performing repairs
- Decorating rooms

Which one should you choose?
Making this decision depends on what it is you are looking for. If you want to spruce up the way your home looks, the refurbishment will be a good way to get the job done quickly. This can be done in just one room or to the whole house- depending on what you need.
If you require more space or want to change the layout of your home, a renovation will be more suitable. This is because you will have more freedom when it comes to the design, and you can do as much as you need to change the property.
Both options are good for different reasons, so it depends on what you want the end result to look like. For a small change, go for a refurbishment. For a big change, go for a renovation. We have completed many projects, simply browse through our work by heading over to our gallery page.
If you still aren't sure, get in touch with our team today. We are always on hand to help and no job is ever too big or too small!
Need a refurbishment or renovation in Berkshire?
Our team offer refurbishment/renovation services across Maidenhead, Windsor, Ascot and the surrounding areas. If you are looking for refurbishment/renovation services, please get in touch by calling 01753 585 319 or 07834 617 743, 01507 838 017 (Lincolnshire office number) email us at substructure1@sky.com or you can use the contact form to send us a message.