Whether you're building a home or are getting an extension, it is important to make sure that the layout of your new home is suitable for you. Your requirements for a home's floor plan are unique to you and choosing the right layout can be difficult.
In this blog, our builders throughout Maidenhead, Windsor and Ascot have put together a few things that will help you make you choose the right floor plan for your home.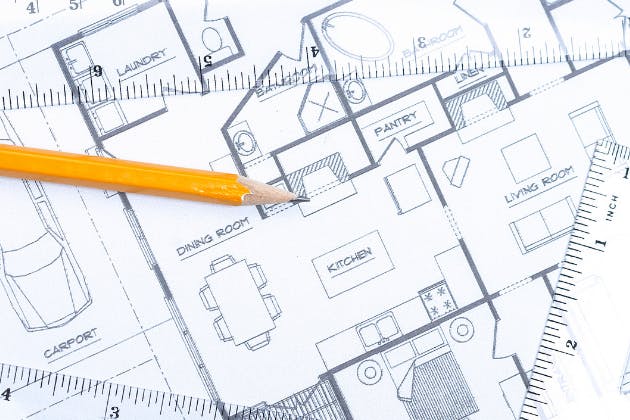 How do I choose the right floor plan?
Evaluate the Existing Floor Plan
You must first determine whether you like your current floor plan before determining what you want your new floor plan to look like. You should consider the current layout in your home and determine which aspects of it you dislike, what you want to improve and how you would be using the new layout.

Consider the noise
If you're planning to set up an office in your home, you should do it far away from your child's bedroom, living room or even the kitchen laundry room. This is because if any noise occurs, it won't bother you while you're working. If noise bothers you, you'll probably want your laundry room to be separate from the rest of your home.

Entryway
The first impression that visitors get of your home is in the entryway. When it comes to the entryway setup and which rooms are positioned in the front of the house, having the right floor plan is very important. Make sure the plan you're considering has an entryway that meets your utilitarian needs while also being something you can be proud of when you have guests.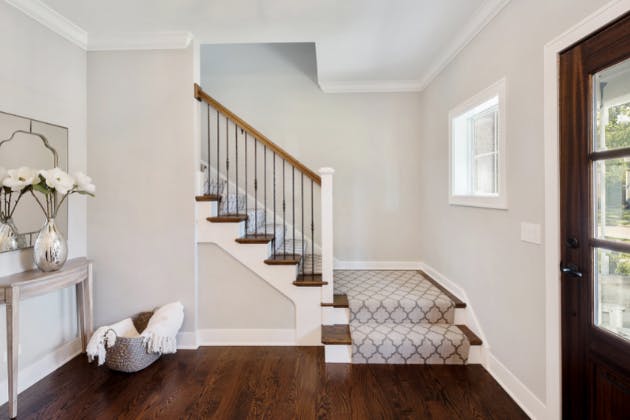 Number of bedrooms
Planning the number of bedrooms you want on the main level of the house is very important. Try considering how many rooms you will need for your family, also factor in a room if you are thinking of growing your family. Try to plan where the bedrooms will be placed, how many rooms you would like to have on each story and if you would like to have the master bedroom away from the rest of the room.
Bathrooms
Once you have considered the layout of the bedrooms, the next thing to consider is the bathrooms. This is an important consideration when selecting the best floor plan for you because not only should you examine the number of bathrooms you want and need, but also where you would like for them to be located.

Do you have any household functions that need special accessibility?

Our builders highly recommend this factor when selecting or designing a floor plan if you have a family member who needs more room to navigate or kids who want bigger hallways to run about in. The halls, entrances, and door head heights in older houses are often smaller. It's important to remember that you may renovate or change the position of non-load-bearing walls in the future, if you pick a certain type of floor plan but your family's requirements change over time, keep this in mind.

Ask an Expert Builder
Speaking with highly experienced builders can massively help with the design stages of your new layout and help you achieve what you want from your new space. Our builders are based throughout Maidenhead, Windsor and Ascot by calling us on 01753 585 319, 07834 617 743, 01507 838017 and we will be happy to help during the planning, designing up to the building stages.
We hope you choose Substructure Developments Ltd for any building services, extensions or property development services that you may require.