Exterior Renovations
Offering a range of exterior refurbishment services across Maidenhead, Windsor, Ascot, Lincolnshire and the surrounding areas.
From extensions to landscaping, here at Substructure Developments Ltd, we can help you make the most out of your exterior space and bring out the most value of your home. If you would like to know more about our professional exterior design and build services, get in touch by calling us on 01753 585 319 or 07834 617 743.
Exterior Renovation Services
From adding an extra office or a simple space to relax in, our builders are on hand to assist you with any home extensions and exterior refurbishment services that you may require. Our exterior renovations services include:
Artificial grass installations
Design and lighting
Decking
Patios
Fencing
Gates
Garden rooms
and more! Find out more about our bespoke services by visiting our services page.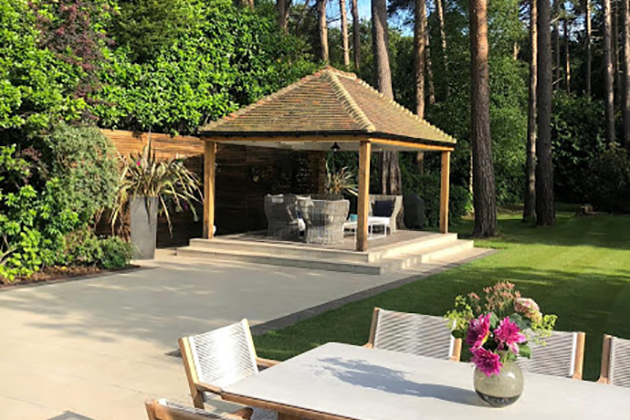 Why choose Substructure Developments Ltd?
Our builders are highly experienced and knowledgeable when it comes to offering exterior refurbishment projects. They are on hand to guide you through the entire project from start to finish. Our builders will be happy to give their professional advise, including helping you, from designing your new extensions, patios, or fencing to building it for you. Browse through our previous work by heading over to our gallery page.
Here at Substructure Building Developments Ltd, we will also ensure that all projects are completed on time and meet your standards. We will also keep you up to date with any progress made with your new exterior refurbishment project. This is utmost important to us because want to ensure that you are constantly being updated with the progress of your new project. This is highly appreciated by our customers across Maidenhead and the surrounding areas. You can read through the reviews left by our customers by visiting our reviews page.
If you would like to know more about us our our services, simply get in touch by viewing our contact details down below.
Find out more
To get in touch with our builders across Maidenhead, Windsor or Ascot, simply call us on 01753 585 319 or 07834 617 743. For enquires regarding our exterior refurbishment services, you can also send us an email at info@substructure-developments.co.uk or you can use the contact form over on our contact page to send us a message and we will get back to you as soon as we can.